Current Projects
Current Projects
Janis currently performs with some of the Midwest's best original and tribute bands. She is available for hire for additional studio and live opportunities.
FAMILY GROOVE COMPANY
FGC is Janis' longest-running project, an original jazz/funk/rock quartet established in 2001 when the band members met as students at Musicians Institute in Los Angeles.  FGC has performed almost 1,000 shows from coast to coast and has independently released 4 full-length albums.  The band currently performs monthly at select Midwest venues, and has one of the longest running residencies at Summer Camp Music Festival (14 years and counting!).
JJ & DRE
Originally formed in 2011 as an acoustic trio, this Chicago-based original rock and soul band eventually expanded to a 6-piece powerhouse, with Janis covering the bass chair beginning in 2015.  Specializing in thoughtful songwriting and thick vocal harmonies, the band released a new full-length album in summer 2017 and currently performs regularly on the Chicago club and festival circuit.
TERRAPIN FLYER
Janis is a regular in this Chicago-based Grateful Dead tribute act.  Founded in 1999, Terrapin Flyer is one of the country's premier touring Grateful Dead acts whose special guests have included Vince Welnick, Melvin Seals, Mark Karan, and Tom Constanten, along with a constant rotation of talented local musicians from around the country.  Each show is different, with Janis bringing her special blend of funk to this beloved style of music.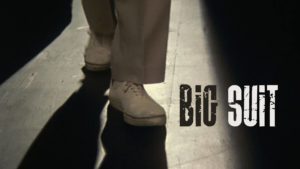 BIG SUIT
Big Suit is Chicagoland's newest Talking Heads tribute act.  Catch Janis paying homage to bassist Tina Weymouth in this larger-than-life 9-piece band with one of the most compelling "David Byrnes" to hit the stage since the original.  The band performs on a monthly basis in the Chicago area.
Janis also occasionally performs with the following groups:
Joe Marcinek Band:
Funk, jazz, fusion, improv
Souled Out:
Soul, funk and motown covers
Johnny V:
Classic rock covers & originals